Your Ticket to a Safer, Less Stressful Experience
With Green Engineering, you can rest easy knowing that you've chosen the right engineer or home inspector. We work exclusively for you, to serve your best interests and to arm you with the information you need. We hold ourselves to a high standard of ethics and professionalism to provide you with a comprehensive, unbiased report on your engineering issue or the condition of your home.
Schedule Now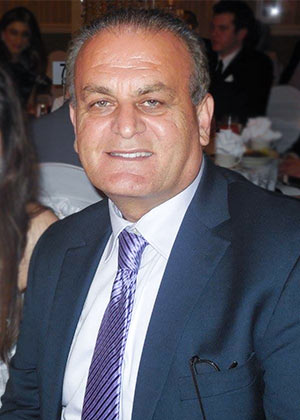 Belal Jarun, P.E. TREC LIC#23449
Professional Engineering LIC#69173
As your home inspector or engineer it is my duty, and my privilege, to provide you with the best service possible and to arm you with the information you need about the condition of the property. With a Professional Engineering License and over 36 years in the building construction industry, I have the experience and knowledge necessary to provide a detailed inspection and to distinguish between major and minor problems with the home.
I encourage you to be present during the inspection. You'll be able to see the condition of the home first-hand, and I'll be able to explain everything to you as we move throughout the house.
Green Engineering provides professional engineering and home inspection services in the Greater North Houston area.
American Society of Civil Engineers
Angi Super Service Provider award for 2022
Standards and Qualifications
We've been trained by some of the best inspectors in the country, and carry the AHIT certification. AHIT is the largest home inspection training institute in North America, and is approved by ASHI, NACHI, and other professional organizations. We're ready to put that experience and knowledge to work for you.
Our Service to You
We will conduct a thorough visual inspection of the property to give you a clear picture of exactly what it is you're buying. With that information at your fingertips, you'll be able to make an informed decision and avoid any nasty surprises in the future.
Below you'll find a general outline of what our home inspections include. For more detailed information, visit our services page.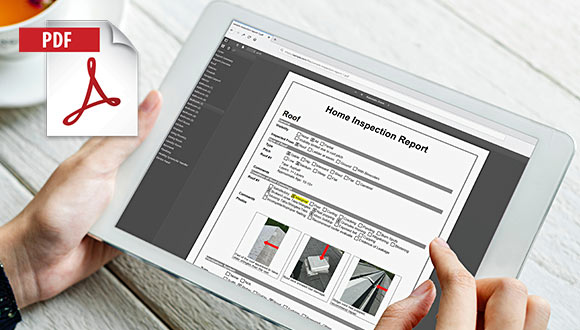 What Is Included in a Home Inspection
We offer structural engineering services and inspections, as well as residential and commercial property inspections. View detailed information on the different types of services we offer to suite your needs.
Testimonials
I hired Green Engineering to inspect a home I was having built after I suspected the framing was not done correctly. Belal was prompt, courteous, easy to communicate with, and very specific with his instructions. There were multiple structural issues with the house and Belal addressed them all. He patiently answered all my questions, and I was impressed with his willingness to communicate with both me and the new framer I hired to correct the issues. He came back to the job site multiple times to inspect and make suggestions to the framing crew. I believe he went above and beyond what I hired him to do, and I would highly recommend his service. My only regret is that I did not hire him in the beginning to oversee the original construction before the costly mistakes were made. If I ever build another house, Belal will be part of the process from the start!
My wife and I were very pleased with Balal - prompt, professional, extremely detail oriented. He walked us through every step of the process and treated us like a true customer - not just a number. I would recommend Balal for any structural engineering needs - design, review, recommendation.
I needed to take down load bearing walls on a rental. I'm an out of town owner and Belal handled everything. He went above and beyond his scope of responsibilities for me by even pulling the permit I needed for the job. His plans came very quickly and I appreciate that very much. Highly recommend.
Green Engineering was not only the right choice for our needs, but a choice we feel confident in. Balal has exceptional communication and customer service skills as well as a great deal of integrity and a trustworthiness that is hard to come by these days. It is a comfort to know that with all the uncertainty ahead of us with our residential structural repairs, Balal is here to independently and unbiasedly guide us through the process so that we can make educated decisions with less stress and more confidence. We strongly recommend his services.
Harun from Green Engineering come in my home and was hired for Analyst Structural issue. He is very professional with knowledge and experience with great communications He offers us very original decision for our project I will recommend him for everybody who need structural engineer.
I have had them do multiple foundation plans for homes I have elevated. The work was done in a timely manner and communication was great.
They really knows his craft and is wonderful to work with. I highly recommend!!
Extremely responsive, courteous and professional. I would highly recommend this Company.
This is a great company and I recommend for anyone!
Professional, shows up on time, and very trustworthy.
BJ was very professional and punctual. He was very thorough and accommodating. His service was detailed and very honorable in his findings. I highly recommend this gentleman as he is very experienced and knowledgeable in all he does. Thank you sir for your respectable and professional behavior in my home.
They are honest, reliable, professional and knowledgeable of all Buildings inspections I'll be sending you couple of photos to add and few comments.
BJ was so professional, very through and professional. I'm a first time home buyer and he was very kind to let me observe what he was going. I highly recommend him and his services!
Positive: Professionalism, Punctuality, Quality, Responsiveness, Value
Excellent